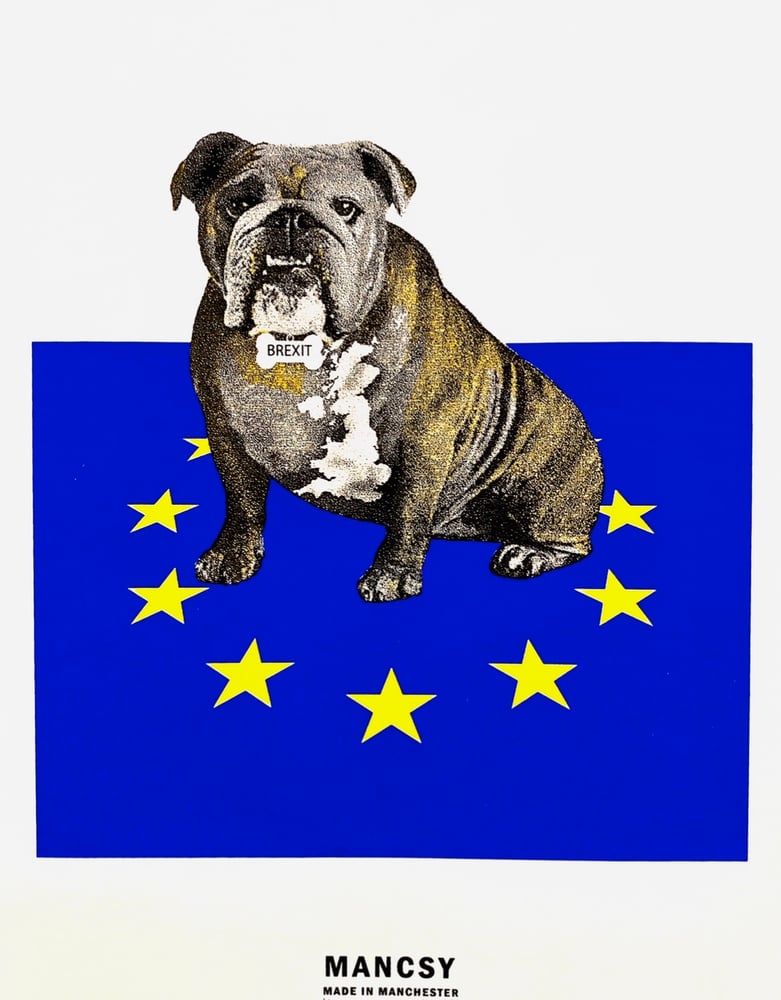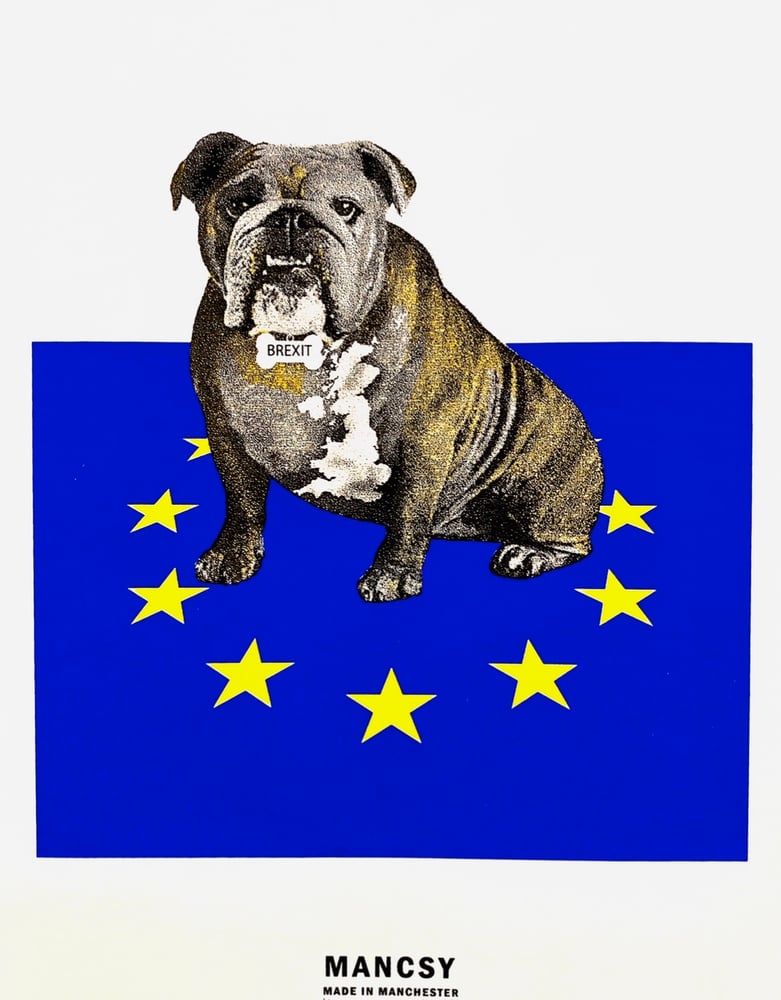 BREXIT
by mancsy
£25.00
To mark the UK leaving the EU I am releasing a larger version of my original baby Brexit bulldog.
This 4 layer screenprint is on A3 white card- with black, blue, yellow and beige layers.
It features our beloved bulldog called Brexit sat on an EU mat. On his check you can see the shape of the UK.
Each print is signed and dated 2019- it was ready in case we left the EU last October...